Believe it or not, humans are tropical beings, and as a result, we're not naturally equipped to deal with cold temperatures. In order to survive cold and even freezing temperatures, we have had to adapt through our clothing and by building shelters. These are both required for humans to survive the cold.
While cold-weather shelters have developed into houses and heating systems, cold-weather clothing has developed into highly effective, moisture-wicking, breathable, and thermal tactical gear designed for humans to survive cold weather. This article explores all the layers of clothing, accessories, and gear that you need as a minimum to survive cold weather conditions. It is an excellent starting base if you go into a cold-weather area with not much knowledge of the gear you need.
Why Tactical Gear Is The Best For Sub-Zero Temperatures
Tactical gear, including clothes, is ideal for humans to survive cold weather conditions for many reasons. The main reason is that this gear is specifically designed to keep you warm and comfortable while allowing you to move your arms and legs at the same time. So you don't need to layer up on thick wooly, or polyester jumpers worry about moving or carrying a backpack comfortably. Tactical gear is designed for the adventure-seeking person who needs to be on the move through cold or sub-zero weather conditions.
Cold Weather Clothing Guide For Sub Zero Temperatures
A checklist of the bare essentials of tactical gear you need to survive cold conditions:
Baselayer
Thermal layer
Winter pants
Jacket, coat, or vest
Cold-weather socks
Gloves
Hat
Balaclava
Tactical backpack
Hydration Bladder + Tube Insulator
Let's go into more detail on each of these essentials.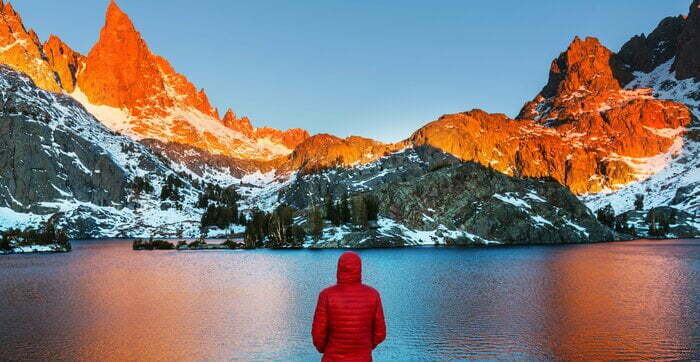 Layer 1: The Base Layer
The base layer is almost like another layer of skin. It is the layer that touches your skin and is the first layer that will control how your body reacts to the cold or whether it sweats too much. The most important feature to look out for in an effective base layer is its moisture-wicking properties and the softness of the material.
You will need to wear many layers during the cold weather, and if the first layer you put on your skin is not the softest or rubs against your skin uncomfortably, you may be left with chafing or irritation. It also must be made from synthetic or wool fabric to keep you dry when you sweat. If it cannot absorb the moisture well, this will increase the chances of irritation or chafing on your skin.
It is always recommended to wear a base layer to cover both your torso and legs if you're going into 30 degrees Fahrenheit (-1 degrees Celsius). Depending on the temperature outside, and the strength of the wind, this base may be all you need to wear below your tactical jacket. Or, you may need another layer or two in between for extra warmth.
Either way, this base layer is a must and you must take enough with you for your adventure or for the time you are in sub-zero temperatures.
Key Features For The Ideal Base Layer
Moisture-wicking
Quick-dry technology
Softness in the fabric
Soft and almost invisible seams
Odor resistant
Layer 2: Thermal Layer
This thicker, warming mid-layer goes above your base layer and below your jacket. This garment should be able to pick up the moisture of your body should your base layer not catch it, and it should keep the heat close to your body should temperatures suddenly drop. They usually also have pockets and are akin to a thin/thick jumper (depending on the thickness you choose). You should be able to wear 2 or 3 layers depending on your need to stay warm outside. The thickest layer should go right before your jacket.
What To Look For In Thermal Layers
Stretchy fabrics
Warming pockets for the hand
Moisture-wicking capabilities
Quick-dry technology
Stain-resistant
Underarm gussets
Odor resistant
Comfortable materials
Not too thick for your jacket to go on top
Bottom Layers: Winter Tactical Insulated Pants
Winter tactical insulated pants are designed to survive the coldest, wettest and harshest conditions. These pants usually go over your legs' base layer and are there to provide that extra amount of protection you need.
You are probably not going to need any more than 2 layers on your legs, the base layer, and your tactical pants, as any more may prevent you from using your legs as you need them, whether for hiking, climbing, or anything else. Most pants also come with zippered vents to allow for better temperature control and relief should you change environments and need your legs to cool down.
What To Look For In Winter Tactical Pants
Zippered vents
Windproof and waterproof materials
Reliable and sturdy materials
Movable and malleable material for your legs to do as they need to
Tactical Cold-Weather Jacket
These are not like your regular coats that people often wear in the winter. Tactical cold-weather jackets are lighter than coats, protect from snow, water, and wind, and are the final layer of protective clothing you need in cold temperatures.
Your base layer and mid-layers are the heating layers that you need to keep you warm. Your tactical jacket is there to keep you dry. You should be able to move your arms in your jacket, carry and do pretty much anything in it. But overall, it's there to protect you. If it's not particularly windy, rainy, or snowy, your base and mid-layers should be enough to keep you warm. This final tactical jacket is there for when it's wet, snowy, or windy.
What To Look For In A Tactical Cold Weather Jackets
Waterproof fabric
Sealed seams
Weather-resistant zippers
Hood that can be tucked away
Adjustable hem
Pockets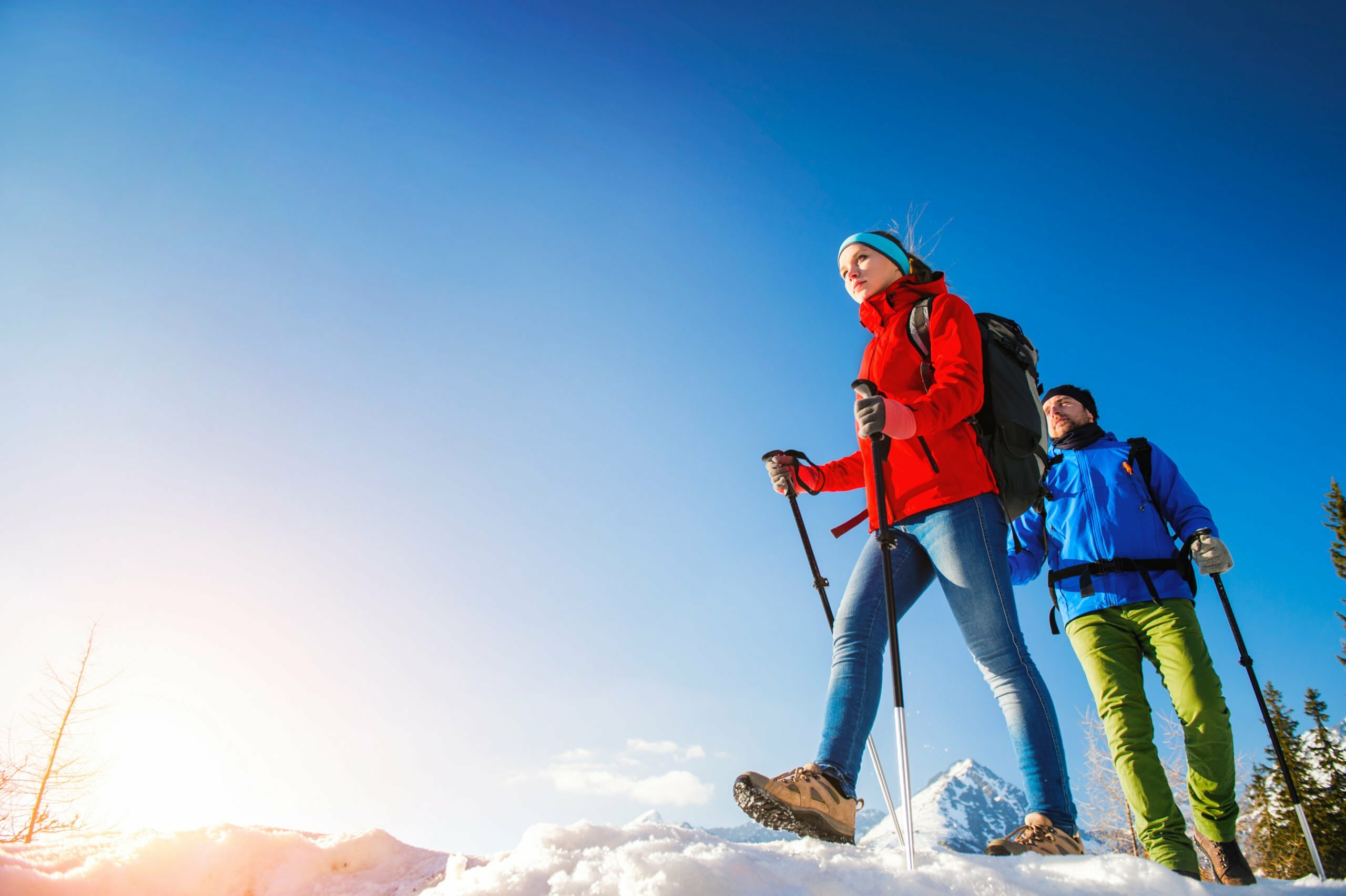 Cold-Weather Accessories
These accessories may seem small or obvious at first but listen closely. You need some of these as much as you need a tactical jacket. They protect you from the cold in parts of your body that will suffer the most in freezing temperatures. So when your body prioritizes keeping your heart and lungs warm, your hands and feet will be cold, and you need these accessories to deal with these situations.
Thermal Socks
These sockets should be thermal and moisture-wicking. You should almost always wear 2 pairs of socks: one thin thermal pair and a thicker thermal pair, so your feet are well protected from getting any blisters and are going to remain dry and warm for the entirety of your adventure. Always pack extra socks should you need them, just in case.
Tactical Gloves
You will need your hands available at all times, so ensure your tactical gloves are warming, elasticized, with back panels, padding, and allow for full dexterity.
Thermal Hats
The average person loses 7-10% of heat through their head. Even if you have a full thick head of hair, you still need a thermal hat to keep the heat close to home and protect you from unnecessarily losing any extra heat.
Balaclava
This is a great accessory to protect your face, neck, and head at the same time. They allow for full movement of your neck at all points while keeping you protected from the wind and the snow.
Tactical Winter Equipment
Besides being appropriately dressed, you need to ensure you carry the right equipment with you. One of the best ways to ensure this is by equipping yourself with tactical winter gear, similar to the military's gear in cold-weather conditions.
Tactical Backpack
Your backpack needs to be as durable as all of the other gear you are carrying. This is your one-stop location to carry everything you need, all in your bag while ensuring it is waterproof, durable, and long-lasting.
The SOURCE tactical backpacks are just that. They are designed for tactical missions, which make them ideal for surviving cold-weather conditions on a daily basis. You can be reassured they will have maximum durability, functionality, and comfort, and they will be fitted to your every need. Choose from a variety of colors, sizes added accessories, and you can be assured that you will be ready to face any weather condition with a SOURCE backpack on your back.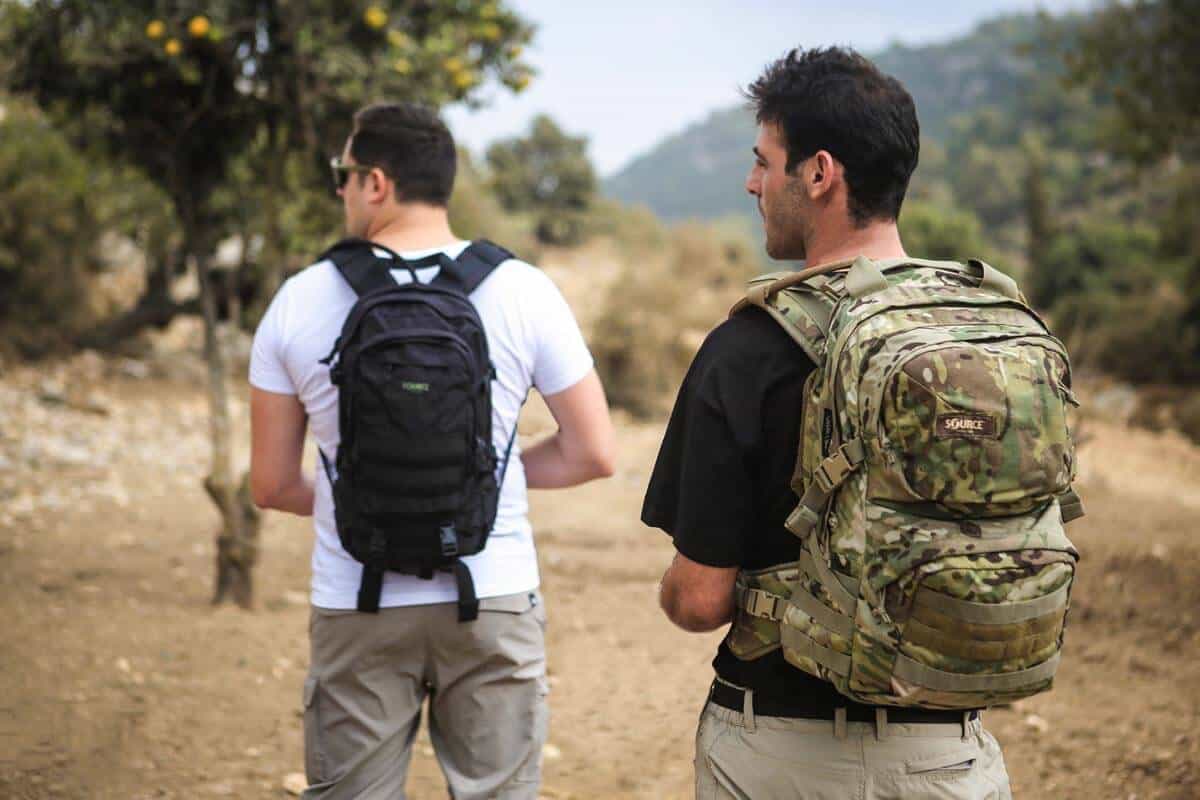 Hydration Bladder And Tube Insulator
Along with having clothing and a backpack, the most important thing you need for your adventures is water. You must stay hydrated, even in freezing temperatures, and you need to ensure you have a strong supply of water to last you for the duration of your hike or until you can get to a water source.
SOURCE's tactical backpacks all come with tactical hydration bladders that slip inside the bag and comfortably hold 3 Liters of water. The drinking bladder tube also comes with its own insulated hydration compartment, so you can be assured that your water won't freeze in sub-zero temperatures. With tube routing available through either shoulder, you will be able to keep your backpack close but your hydration tube even closer so you can drink on the go, hands-free at any time.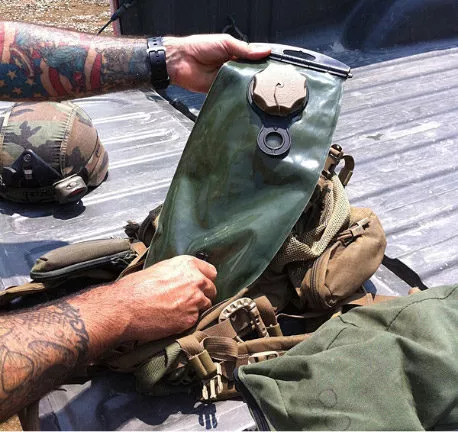 Final Tips In Dressing For The Winter
Don't be afraid of facing the cold, especially if you're as prepared as you can be with the right tactical clothing and tactical gear. Here are some final tips to take with you before you head into your freezing temperatures:
Layer all your clothing. Take extra layers and remove them if you're hot. Don't be afraid of carrying extra layers in your tactical backpack should you get extra cold, especially with the mid-thermal layers.
All layers of clothing, even undergarments, should be moisture-wicking and breathable. Don't try and squeeze on a thick, woolen jumper that prevents you from wearing your tactical jacket. Be practical, think of the situation, and wear clothes you will easily move in.
Always carry extra pieces of clothing for protection or in case you get wet and need to change suddenly. This goes for socks, hats, and gloves as well.
Choose the right tactical backpack for your adventure. Make sure it's reliable, durable, and long-lasting, and make sure your hydration bladder fits inside as well.
Prepare yourself and get all the necessary tactical equipment, and you'll be ready for your adventure, no matter what the weather is!
Source link: https://sourcetacticalgear.com/winter-gear-guide/ by mark ginsberg at sourcetacticalgear.com