Are you a fan of tactical range shooting? Whether you prefer to practice shooting indoors or outdoors, tactical range shooting almost always requires you to have a tactical range backpack with you. You may want to practice your skills and techniques in a tactical range shooting center, or in the open air. Either way, having everything you need in one place is essential. This is where tactical range backpacks are useful.
What Are Tactical Range Backpacks?
Tactical range backpacks are backpacks that have set compartments to hold everything you need to complete tactical range shooting properly. The compartments are specific to holding tactical range shooting equipment. While the style, size, and compartment location may differ between tactical range backpack brands, the concepts, and equipment that they can hold remain pretty much the same.
Understanding what are the key features of tactical range backpacks can help you make an informed decision of which backpack is the best one for your practice.
Features Of A The Best Tactical Backpacks
1. Waterproof And Durable
Tactical range backpacks must first and foremost be able to withstand different weather conditions. Being waterproof and durable is the first thing to consider when choosing your tactical range backpack. Most tactical backpacks are made of nylon or polyester. Should your backpack break suddenly, or not repel water if you are caught in the rain, this can ruin a lot of expensive equipment and will cause you to suffer more in the long run by having to replace it.
2. Hands-Free
Your tactical range backpack should act as a portable container for all your equipment. You shouldn't be left to carry anything, and you should be able to fit everything you need leaving your hands free for when you are walking between the ranges, or traveling to and from the location.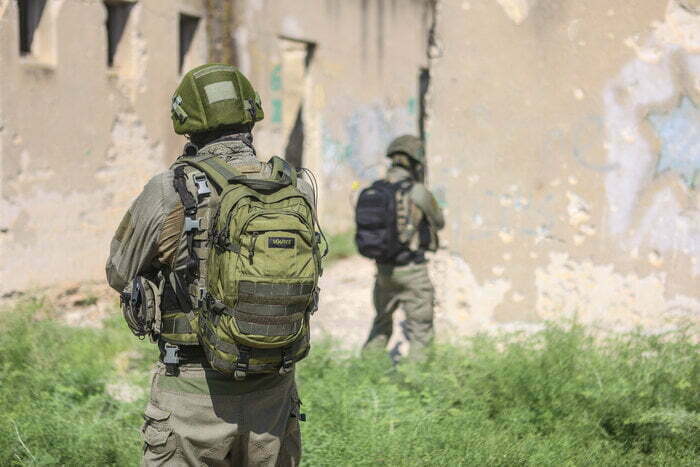 3. Hard Pistol Storage Case
The most important, and expensive pieces of equipment inside your tactical range backpacks will be the pistols. Most backpacks will be able to store more than 1 pistol, and often up to 3. The pistol should be stored in a separate compartment from the rest of the bag and should be protected with a hard layer of material.
4. Clearly Marked Pockets
Tactical range backpacks almost always have clearly marked pockets, that are aimed at holding specific things, such as tape, a stapler, the target, pistols, and more. These pockets are usually set sizes for the specific piece of equipment, and are very handy should you need to find something quickly.
5. Lightweight And Supportive
No one wants to carry something on their back for a long time that will eventually give them back problems. Ideally, look for a tactical range backpack that spreads the weight out evenly and that gives you support while you carry it. If you are taller, you will want to look out for a tactical range backpack that is designed for taller people and will spread the weight of the accessories out accordingly.
Tactical Range Backpacks vs. Tactical Backpacks
Tactical range backpacks are ideal for carrying equipment for shooting practice at a shooting range. Some people may prefer to use a tactical backpack.
These backpacks are similar to tactical range backpacks, in that they are camouflage, equipped with lots of pockets, and are supportive and waterproof. But tactical backpacks are usually more sturdy, weatherproof, and more spacious. Check out what soldiers can fit into their tactical backpacks here. Tactical backpacks also come with tactical hydration bladders for hands-free drinking such as with the Patrol 35L tactical backpack.
Whether you choose a tactical range backpack or a tactical backpack, make sure that your backpack checks all the boxes you need so you can enjoy your tactical shooting mission to its fullest.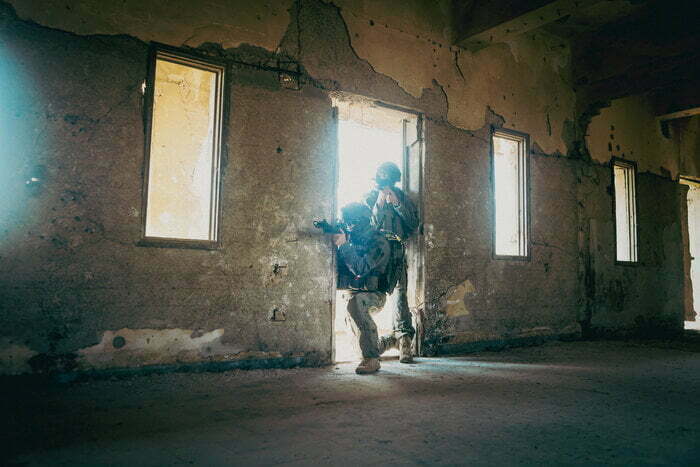 Source link: https://sourcetacticalgear.com/tactical-range-backpacks/ by mark ginsberg at sourcetacticalgear.com